Two Killed in Six-Car Hit-and-Run Crash in Philadelphia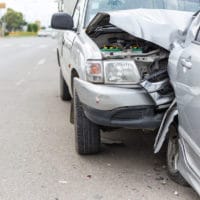 A massive six-car pileup led to the death of at least two victims recently.  The person who originally caused the accident fled the scene, leaving the injured to fend for themselves.  The accident is part of an alarming rise in the number of hit-and-run accidents in Philadelphia in recent years.  Continue reading below for details on the accident and Philadelphia's hit-and-run problem, and contact an experienced Philadelphia auto accident attorney if you or a loved one has been hurt in a traffic accident in Chestnut Hill or throughout Philadelphia.
Deadly hit-and-run crash kills two
Just before midnight on a recent Sunday, a driver who was speeding down Red Lion Road smashed into two vehicles that were stopped and waiting to turn north at the corner of Bustleton Avenue.  Those two vehicles then collided with three more vehicles.  One of the vehicles, an SUV, was flipped completely over.  Witnesses stated that they ran to try to help the people trapped in the overturned SUV, but determined that they were already dead.  The two deceased victims were a 50-year-old man and a 48-year-old woman, both Philadelphia residents of the 5100 block of Whitaker Avenue.
In addition to the two people killed, three adults, including one pregnant woman, along with two children were taken to the hospital.  The driver responsible for the initial crash was reportedly picked up by a white Lexus and left the scene.
Hit-and-run epidemic in Philadelphia
Fleeing the scene of an accident is not only cowardly, it is both dangerous and illegal.  Leaving an injured person behind can delay the emergency response and the victim's access to medical care, making their injuries worse and potentially fatal.  Pennsylvania law makes it a misdemeanor to flee the scene of a crash involving property damage or minor injury, punishable by a fine and up to 90 days in jail.  If the crash involved a fatality, the crime becomes a felony, punishable by up to three years in jail.
According to a recent report from NBC's Philadelphia branch, Philadelphia police respond to an astounding 40 hit-and-run calls a day.  In 2017 and 2018, police received reports of nearly 29,000 hit-and-runs.  The shocking number makes it difficult for police to track down and catch every suspect, but those whom they do catch are liable for severe penalties, both civil and criminal.  Certain locations in the city reported more hit-and-runs than others:  Parts of Roosevelt Boulevard were among the locations with the highest number of hit-and-run incidents.  At least 24 people were killed in hit-and-run accidents over the past two years, although the majority involved only property damage.  Pennsylvania state lawmakers and Philadelphia city officials are taking measures to reduce the incidence of hit-and-run accidents, including by monitoring especially problematic streets and by adding additional speed humps and bike lanes.
Call Benedum Law After a Pennsylvania Personal Injury Accident
For help getting the compensation you need and deserve after a Philadelphia hit-and-run accident, or further help in calculating a settlement value for your traffic accident or other personal injury, contact Benedum Law in Chestnut Hill at 215-529-7848 for a free consultation.