Sexual Assault in Philadelphia Nursing Homes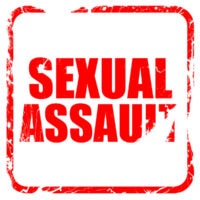 If you have an elderly relative who requires significant care and monitoring or who would benefit from being in a community with other similarly-situated people, setting up your loved one in a nursing home or assisted living facility may be a wonderful option.  We trust nursing homes to take care of our aging parents and other family members.  We expect elderly care facilities to offer high-quality care and to protect our loved ones from harm in the home.  Unfortunately, elderly individuals are vulnerable, and there have been many cases of both physical and sexual abuse by nursing home staff, other residents, and criminals off the street.  A recent investigative report by CNN found many instances of elder sexual abuse at nursing homes around the country.   If you suspect that your loved one has experienced abuse in a nursing home, contact a Philadelphia sexual assault and personal injury attorney to help you investigate and hold all responsible parties to account for their actions.
Signs of sexual abuse
Unfortunately, there may not be a concrete way of determining if your loved one has been the victim of sexual assault or molestation in their nursing home.  Many residents are either afraid of reporting the abuse or are unaware of the mistreatment due to their mental faculties.  There are some warning signs to look out for:
Sudden, unexplained changes in your loved one's behavior

Injuries including bruises, scars, or welts, especially if they occur around the genitals

Sexually transmitted infections or diseases

Bleeding from the vagina or anus

Bloody or stained underwear

Torn clothing

Sudden, unexplained incontinence or urinary tract infections
While none of these factors are determinative of abuse, if you do notice any of these symptoms or a combination thereof, it is at least time to start asking questions.  These may be signs of neglect or worse.  It is important to take immediate steps to ensure your loved one's safety, including removing them from the home and contacting a lawyer.
Are nursing homes liable if other residents perpetrate an assault?
Nursing homes are responsible for taking care of their residents.  This means protecting residents against abuse by employees, visitors, and other residents.  The home may be liable in connection with abuse if due to their negligence they:
Fail to conduct appropriate background checks before hiring employees

Fail to train employees to detect signs of abuse or deal with aggressive residents

Fail to train employees about how to manage relationship issues

Fail to supervise employees adequately

Fail to appropriately monitor visitors who perpetrate elder sexual abuse

Fail to take corrective action
Nursing homes must be held responsible if their negligence leads to the abuse of your elderly family member.  A Philadelphia sexual assault attorney can help.
CALL BENEDUM LAW AFTER A PENNSYLVANIA SEXUAL ASSAULT
If you or a loved one has been the victim of sexual assault and you are seeking civil recourse on top of any criminal charges, contact Benedum Law in Chestnut Hill at 215-529-7848 for a no-cost, confidential consultation on any potential claims you may have.