Philadelphia Cop Charged With DUI After Car Crash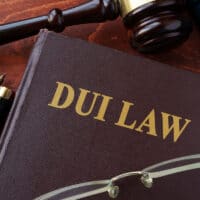 Getting behind the wheel while intoxicated is inexcusable behavior, no matter the culprit. Drunk driving puts everyone on the road at risk, including the driver, their passengers, and other motorists. We would like to hold law enforcement officers to an even higher standard, as we depend on police officers to protect us from harm, not to break laws and put us in even more danger. A Philadelphia police officer may have violated his duty to the public recently when he caused a multiple-car crash, allegedly while under the influence of alcohol. Read on for details about the crash and contact a dedicated Philadelphia car accident lawyer if you or a loved one has been hurt or killed by a drunk driver.
Off-duty cop drives drunk, crashes into another car
On a recent Sunday evening, police responded to reports of an overturned vehicle in the Oxford Circle area of Philadelphia. Police proceeded to the accident, located in the northbound lanes of Roosevelt Boulevard at Bustleton Avenue at around 7:00 p.m. When the officials arrived at the scene, they found an off-duty Philadelphia police officer inside the overturned vehicle. Police also found another vehicle that had been struck, carrying a driver as well as another passenger.
The responding officers helped the off-duty officer out of his vehicle and later administered a breathalyzer. According to investigators, the driver's blood alcohol content (BAC) was over the legal limit for driving in Pennsylvania, which is 0.08%. The 41-year-old officer involved in the drunk driving wreck is a 13-year veteran of the Philadelphia Police Department, currently assigned to the Safety Office, an administrative position. He was arrested and charged for driving under the influence. Thankfully, police reported no injuries resulting from the accident.
What happens to a police officer charged with DUI?
Police officers charged with DUI will face the same criminal liability as anyone else. They may not, however, lose their jobs. If the accident occurred off-duty and the officer was a first-time offender, they may suffer only minor penalties such as being put on administrative leave (suspension) or desk duty. If the accident is more serious, or if the officer has prior DUIs, the suspension may be extended or even made indefinite while the officer goes through rehab. Understandably, if an officer causes a death while driving drunk, then they would not only face jail time but also termination from the force.
CALL FOR HELP AFTER A CAR ACCIDENT
If you've been hurt in a drunk driving accident or other car crash in Pennsylvania, you need the help of a knowledgeable and trial-ready attorney to get the damages you deserve. Benedum Law founding attorney Christine Benedum has dedicated her career to fighting for accident victims and knows how to get her clients the compensation they deserve from those at fault. Contact a seasoned, reliable, and passionate Philadelphia car accident victim attorney at Benedum Law for a free consultation on your case at 215-529-7848 (215-LAWSUIT).