Who Is at Fault in Accident When no Turn Signal Is Used?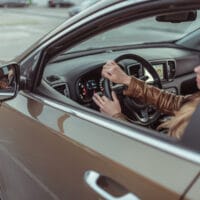 There are a hundred different reasons why any given car accident may have happened. Drivers can commit any number of mistakes, from failing to check their blind spot before changing lanes to trying to pass on the shoulder. If a driver violates a basic traffic safety rule, such as by failing to signal before changing lanes or turning, are they automatically liable for any resulting accident? Continue reading for a discussion of accidents that occur in connection with a failure to use turn signals, and call a seasoned Chestnut Hill car crash lawyer for help after a car accident in Philadelphia.
Failing to Signal is Negligent Behavior and Causes Accidents
Turn signals exist for a reason. Turn signals alert other drivers of your intention to make a left turn or change lanes, allowing them to act appropriately. Failing to signal relieves other drivers of their ability to plan for what is likely to happen next, often leading to sideswipe accidents or T-bone collisions in intersections.
The Society of Automotive Engineers determined that close to two million accidents are caused by failure to signal every year. Unfortunately, the study also found that failing to signal is extremely common. Drivers admitted to neglecting their turn signals nearly half the time they change lanes and nearly a quarter of the time they make a turn.
State law requires utilizing a turn signal before changing lanes or turning. Failing to use a turn signal is unsafe, negligent behavior, and it increases the likelihood of an accident. If one driver fails to signal and causes an accident as a result, they can be held liable for any resulting damages.
Comparative Negligence in Pennsylvania
Although failure to use a turn signal before changing lanes or turning left is certainly evidence of negligence, that might not be the final answer to the question of liability. Multiple factors can contribute to a car accident, and if multiple parties are at fault, they may share liability.
Pennsylvania law employs the legal concept known as "comparative negligence." In Pennsylvania, you can bring a personal injury lawsuit, such as for a car accident injury, even if you were partially at fault for the accident. The amount you can recover will, however, be offset by your percentage of fault.
For example, let's say Driver A made a left turn without signaling. Driver B, heading straight through the intersection from the opposite direction, collided with Driver A. Driver A certainly made a mistake, which may have contributed to the accident. Let's say that Driver B, however, was driving while intoxicated. Had Driver B been sober, they might have been able to react more quickly to Driver A's unsignaled left turn. If a jury determines that Driver B (the drunk driver) is 20 percent at fault for the accident and Driver A (the driver who failed to signal) is 80 percent at fault, Driver A can recover up to 80 percent of their damages. If Driver A was injured to the tune of $10,000, Driver A could recover up to $8,000 from Driver B.
Pennsylvania, however, limits comparative negligence to 50 percent. If a judge or jury determines that you were more than 50 percent at fault for the accident, you cannot collect damages based on that accident, even if you suffered significantly worse injuries and more significant damages. You cannot, for example, be 60 percent at fault and sue for 40 percent of your damages.
Dedicated Legal Help After a Catastrophic Car Crash in Philadelphia
If you or someone you love has been injured in a traffic collision in Pennsylvania, you need the help of a passionate and experienced personal injury attorney to get the damages you deserve. Benedum Law founding attorney Christine Benedum has dedicated her career to fighting for accident victims and knows how to get her clients the compensation they deserve from those at fault. Contact a zealous Philadelphia car accident victim attorney at Benedum Law in Chestnut Hill for a free consultation on your case at 215-529-7848 (215-LAWSUIT).