How Long After a Car Accident Can You Claim Injury?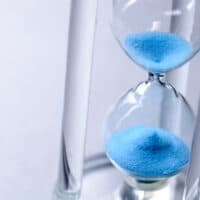 After a serious car crash, you are likely to have a thousand things on your mind. You may be dealing with auto repairs, figuring out whether you are able to work, finding a way to perform household chores and other activities while injured, ensuring your children and family are cared for, and dealing with medical bills, all while trying to recover from your injuries. Filing a lawsuit against the negligent driver who caused the crash might not be on top of your list. Unfortunately, if you wait too long to file your claims, then you could lose your chance to recover any compensation for your accident. Continue reading to learn about the time frame for filing a car accident injury claim, and if you were injured in a car accident in Philadelphia, call a dedicated Chestnut Hill car accident attorney.
The Statute of Limitations
Nearly every legal claim, whether civil or criminal, has a time limit. The time limit for filing lawsuits is known as the "statute of limitations." The idea behind a statute of limitations is that defendants have the right to know that they will not be hauled into court decades later concerning some incident that occurred years earlier, long after memories have faded and evidence has deteriorated. Folks are entitled to peace of mind, and plaintiffs should know whether they are entitled to compensation by the time the limitations period expires.
The limitations period is typically a few years after the incident giving rise to the legal claim. The statute of limitations is different depending on the type of claim and the laws of each state. A plaintiff who waits to file a claim until after the statute of limitations expires is likely to have their case tossed out by the court.
Statute of Limitations for a Car Accident in Philadelphia
The statute of limitations for a car accident claim in Pennsylvania, like most other personal injury claims, is two years from the date of injury. That means plaintiffs generally have two years from the date of the car crash to file a lawsuit alleging injury.
Exceptions to the General Statute of Limitations
There are certain exceptions to the general rule that give plaintiffs additional time to file depending on the nature of the claim, the nature of the accident victim, and the nature of the defendant. If the plaintiffs are claiming wrongful death (for example, if the family of a deceased car accident victim is alleging the victim died as a result of the crash), then the statute of limitations is two years from the date of death. If the accident victim is a minor, then the two-year period does not start until the victim turns 18.
On the other hand, if the defendant is a government entity (for example, if the negligent driver was operating a city bus), then the plaintiff must take additional steps in a much shorter time frame to preserve their right to sue. To preserve your right to compensation after a car crash, make sure to call a knowledgeable Philadelphia car accident lawyer as soon as you can.
GET EXPERIENCED LEGAL HELP AFTER A SERIOUS CAR CRASH IN PHILADELPHIA
If you or someone you care about has been injured in a car crash in Pennsylvania, you need the help of a seasoned and compassionate personal injury attorney to get the damages you deserve. Benedum Law founding attorney Christine Benedum has dedicated her career to fighting for accident victims and knows how to get her clients the compensation they deserve from those at fault. Contact an effective Philadelphia car accident victim attorney at Benedum Law in Chestnut Hill for a free consultation on your case at 215-529-7848 (215-LAWSUIT).