How to Protect My Rights After a Car Accident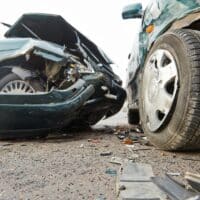 If you were hit by a negligent driver while you were driving your car, riding your bike, walking across the street, or otherwise minding your own business, you have the right to seek compensation. However, actually obtaining the compensation you deserve–and getting the most out of your recovery–requires taking the appropriate steps. Read on for advice on how to protect your rights and maximize your recovery after a car accident in Pennsylvania. If you've been hurt in a Philadelphia car crash, call an experienced Chestnut Hill car crash lawyer for advice and representation.
See a Doctor as Soon as Possible
If you suffered serious or critical injuries in a car accident, get to a hospital immediately. Dial 911 or let someone else call emergency services, and let the first responders help you. Take the ambulance ride–don't worry about costs, worry about getting vital medical treatment.
If you were hurt but do not require emergency treatment, it's still important to see a doctor as soon as possible after your accident. It's important for your health–you need to get checked out and treated appropriately, especially because you could have hidden injuries like internal bleeding or organ damage that you have yet to detect.
Seeing a doctor soon after your accident is also important for protecting your legal rights. If you wait too long to get medical attention, the defendant or their insurance company might try to argue that you were injured in some other event after the car accident or that your delay in obtaining medical care contributed to your injuries and should lessen your recovery. The sooner you get to a doctor, the better you'll be able to legally tie all of your injuries directly to the accident.
Call the Police
Pennsylvania law requires parties to an accident involving property damage or personal injury to stop, park somewhere safe, exchange identifying information, and call the police. The at-fault driver might try to convince you to handle the accident "off the books," claiming that you don't need to get the police or insurance companies involved. They want to avoid calling the police because they are trying to limit their liability.
You can and should call the authorities, both to follow the law and to best protect your rights. If you try to resolve the matter without insurance or authorities, you are much more likely to be left handling your medical bills and other damages on your own.
Take Photos, Talk to Witnesses
If you're physically able to do so without risking your health after the accident, you can start collecting evidence immediately. With your phone or other camera, take photos of everything; your injuries, the vehicles involved, and the surrounding area (traffic lights/stop signs, the road conditions, weather conditions, traffic cameras, security cameras, etc.). Those photos can be used to support your ultimate legal claim or to help you and your attorney track down additional evidence to use (such as security camera footage).
If there were any witnesses to the accident, ask them for their name and phone number. Ultimately, you and your attorney may ask them to make a statement about what they saw.
Keep Copies of Everything
The more documentation you have to prove your claims, the stronger your case will be. Keep copies of all documentation generated about your accident. That includes police reports, medical reports, bills, communications with your employer about missing work, communications with the insurance companies, and any other documents generated. If it relates to your accident, keep a copy. The more evidence you can provide your attorney, the faster they can help your recover compensation, and the greater your settlement is likely to be.
Call a Car Accident Attorney
Legally, you can represent yourself. You can handle the negotiations with the at-fault driver and their insurance company. You can conduct your own investigation, file your own claims in court, and pursue your own recovery. In practice, however, accident victims tend to get significantly more compensation when they hire a qualified attorney, and they get paid faster.
Your personal injury lawyer will have a much better idea of how much your claim is actually worth, how to gather evidence necessary to strengthen your claim, and how best to negotiate the value of your claim with at-fault drivers, insurance providers, and anyone else who may owe you compensation. If your case proceeds to court, your lawyer will know the ins and outs of the court process and will have a much better capacity to protect your rights every step of the way. Call a seasoned traffic accident lawyer soon after your accident to preserve your rights and maximize your recovery.
Trustworthy Legal Help After a Catastrophic Car Crash in Philadelphia
If you or someone you love has been injured in a traffic collision in Pennsylvania, you need the help of a seasoned and successful personal injury attorney to get the damages you deserve. Benedum Law founding attorney Christine Benedum has dedicated her career to fighting for accident victims and knows how to get her clients the compensation they deserve from those at fault. Contact a zealous Philadelphia car accident victim attorney at Benedum Law in Chestnut Hill for a free consultation on your case at 215-529-7848 (215-LAWSUIT).