Five of the Largest Pennsylvania Personal Injury Verdicts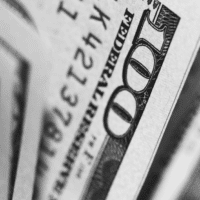 Philadelphia juries have been known to issue large awards when accidents cause catastrophic injuries. In certain cases involving particularly egregious behavior, Philadelphia juries will award costs for medical care, pain and suffering, lost income, and an additional amount for punitive damages. When punitive damages are included, juries can reach verdicts for hundreds of millions of dollars. 
If you have suffered a personal injury in Philadelphia from someone else's negligence, or recklessness, we can help. At Benedum Law, our skilled Philadelphia personal injury attorneys know what it takes to secure a high-dollar verdict. Founding attorney Christine Benedum focuses exclusively on representing injured victims. We work on a contingency basis, meaning, our clients do not pay a fee until they collect compensation for their injuries. Contact our personal injury law firm today to learn how we can help you fight for the compensation you deserve.
$750,000 Dollar Verdict for Shane Montgomery
In March of 2019, a Philadelphia jury returned a significant verdict in the case of Shane Montgomery. Montgomery was a 21-year-old West Chester University Student who became a missing person over Thanksgiving of 2014. After five weeks of searching, law enforcement announced that he had drowned in the nearby Schuylkill River after he spent a night drinking alcohol at Kildare's, a bar in Manayunk. Law enforcement officials ruled his death as an accident.
Pennsylvania's dram shop law allows families to hold businesses that provide alcohol to visibly intoxicated individuals responsible. Montgomery's parents held the bar liable for their son's death because servers continued to serve him alcohol after he was visibly intoxicated. He would not have died had he not been intoxicated. Even though the Philadelphia jury determined that Montgomery was largely responsible for his own death, the court still awarded his family $750,000. 
Penn State Has Paid $113 Million in Settlements for Sexual Abuse Claims
Penn State has paid $113 million to nearly 40 individuals who claim that Jerry Sandusky sexually abused them. Jerry Sandusky was an assistant coach for the Penn State football team over a 15-year period. In early November 2011, prosecutors indicted him for 52 counts of child molestation. A jury convicted him of 45 counts of child sexual abuse on June 22, 2012. He received a minimum sentence of 30 years in prison. In 2012, Penn State settled 33 cases at once for $93 million. Since then, they have paid claimants $16 million. Penn State has spent an estimated $250 million dollars paying out settlements, fines, and other expenses related to the case. 
The Family of a Woman Killed in a Brawl Receives a $9.7 Million Verdict
In June 2015, a woman died after an SUV fatally struck her head in a motorcycle brawl. Several members of the Iron Order Motorcycle Club got into a brawl and, as a result, an SUV, struck the woman, causing the injuries that resulted in her untimely death. The woman and her fiance arrived at Anna's Bar-B-Q Pit near Reading, Pennsylvania to eat dinner with friends. Allegedly, several Iron Order Motorcycle Club members began to physically and verbally accost them. 
The woman and her finance attempted to leave the restaurant but the members allegedly followed them into the parking lot. The conflict escalated until one an SUV ran over the woman's head. She was conscious when the vehicle ran over her and remained alive for a few minutes after the accident. Anna's Bar-B-Q entered into a settlement for an undisclosed amount before the trial. The jury found the defendants liable for $3.7 million in compensatory damages, $2 million for the wrongful death claim, and $1.7 million for the survivor claim. 
A Philadelphia Jury Awards $8 Million to Victim of Johnson & Johnson
A Philadelphia jury determined that Johnson & Johnson must pay $8 billion in punitive damages to a man who developed breasts after taking one of their drugs. The man claimed that Johnson & Johnson failed to warn him that Risperdal, an antipsychotic drug can cause breast growth in boys. The punitive award was unusually large, indicating that the jury sought to punish the massive drug company for its efforts to downplay the serious risks involved with taking Risperdal. The plaintiff received $680,000 in compensatory damages. The Philadelphia court system is currently processing thousands of cases involving harm caused by Risperdal. Johnson & Johnson stated that it will appeal the verdict and overturn the punitive damages award. 
A Philadelphia Jury Awards $80 Million to a Woman Injured by Pelvic Mesh
A Pennsylvania woman received an $80 million verdict for injuries caused by a transvaginal mesh. Doctors used the mesh to treat pelvic organ prolapse. The jury award included $50 million in punitive damages and $30 million in compensatory damages. The plaintiff successfully argued that Johnson & Johnson's subsidiary Ethicon failed to warn users of the risks of its transvaginal mesh. The plaintiff stated that the transvaginal mesh began to erode after surgeons implanted it in 2008. Fixing the injuries caused by the mesh resulting in multiple surgeries, inflammation, pain, and infections. Tens of thousands of women have filed lawsuits alleging that certain transvaginal mesh products have caused severe complications. In 2016, the FDA reclassified mesh as a high-risk device for the treatment of pelvic organ prolapse. 
Our Philadelphia Personal Injury Lawyers can Help
At Benedum Law, we offer our clients experienced and successful representation. Founding attorney Christine G. Benedum has helped clients recover compensation for many types of Philadelphia personal injury claims, such as car accidents, motorcycle accidents, slip and fall cases, and catastrophic injuries. 
She understands that recovering from a devastating personal injury can be challenging and stressful, especially for clients who need to take time off of work. That is why she fights so assertively on behalf of her clients. She works hard to ensure that her clients recover compensation for their injuries so they can attempt to recover and move on with their lives. Contact the Philadelphia based Benedum Law today to schedule your initial consultation.