Medical Malpractice Lawsuits May Soon Be Easier to File in Pennsylvania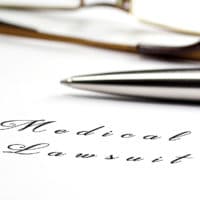 Negligent or reckless doctors can cause serious, permanent damage to their patients.  But medical malpractice lawsuits can be extremely complicated and difficult to bring.  Moreover, whether you will win your case can be heavily dependent on the judge and jury present, even when you feel you have a strong case that your doctor acted inappropriately and that the doctor's negligence caused you harm.  Pennsylvania judges and legislators are currently considering whether to change a rule in order to help plaintiffs have a stronger chance at success against negligent medical professionals.  Read on for details about the issue and the legal battle, and if you have been injured by a negligent doctor or in an accident, contact a dedicated Philadelphia personal injury attorney for help.
Pennsylvania's Medical Malpractice History
In the 1990s and early 2000s, there were far more medical malpractice lawsuits against doctors in Pennsylvania, and many saw the outburst of suits as frivolous and harmful to the medical profession.  One particular practice made the lawsuits easier and more prevalent:  State law permitted the plaintiff to bring the lawsuit anywhere that the plaintiff or defendant had a personal or professional connection.  Plaintiffs and their attorneys would generally select a district in which the jury or judge was considered more favorable to plaintiffs.  Many saw this "venue shopping" practice as problematic, believing that it encouraged more frivolous lawsuits.  Several laws were passed restricting plaintiff's rights, and ultimately the Pennsylvania Supreme Court issued an opinion in 2002 that required plaintiffs to file their lawsuit in the county in which the alleged malpractice occurred.  The number of medical malpractice cases filed annually has since decreased by 50%.
The Current Political Battle With Venue Restriction
Lawyers, legal officials, and judges across the state of Pennsylvania have recently begun arguing that venue restriction is no longer necessary, and that it is in fact harmful to the overall legal landscape.  Trial lawyers claim that being forced to sue where the medical procedure occurred, especially in rural counties, has made it difficult to find impartial juries.  The Pennsylvania Supreme Court issued a proposal to eliminate the rule, which would permit medical malpractice lawsuits to be filed in a venue connected to the plaintiff or defendant, like other personal injury lawsuits.
After the Court received blowback from members of the Pennsylvania Senate, the Court agreed to postpone its action pending review by a legislative research office.  The Senate resolution requested that the Court wait until the end of this year to change its policy, to allow time for the legislative study.
Call Benedum Law After a Pennsylvania Personal Injury Accident
For help getting the compensation you need and deserve after being hurt by someone else's negligence in Philadelphia, or for help in calculating a settlement value for your traffic accident or other personal injury, contact Benedum Law in Chestnut Hill at 215-529-7848 for a free consultation.