What Are Common Pedestrian Accident Injuries?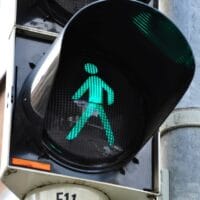 According to the U.S. Centers for Disease Control and Prevention (CDC), around 137,000 pedestrians were treated in emergency rooms after traffic accidents around the country in 2017. The same year, 5,977 pedestrians were killed in traffic crashes. Pedestrian accidents are a common occurrence, and when an accident involves a pedestrian, the pedestrian is likely to get seriously hurt. Read on for a discussion of common pedestrian accident injuries, and if you were injured in a car accident in Philadelphia, call a dedicated Chestnut Hill car accident attorney.
Traumatic Brain Injury
Traumatic brain injuries (TBIs) occur when a person suffers a sudden blow to the head. TBIs range from a concussion to brain bleeds, torn tissue, and a coma. Minor TBI can lead to symptoms such as nausea, vertigo, light sensitivity, sensory problems, and memory problems or mood swings. More serious TBI can have lasting neurological effects, including functional limitations, convulsions, seizures, loss of coordination, and permanent changes to mood and personality. A severe blow to the head can also be fatal.
Spinal Cord Injury
Around 38% of all pedestrians involved in traffic accidents suffer an injury to the face, neck, or head. Neck and back injuries can be particularly dangerous. Any damage to the spine caused by a sudden blow, stretching, or twisting, can lead to catastrophic injury. Even small damage to the spine can lead to functional limitations such as circulatory problems, paralysis, or organ failure, depending on the location and extent of the damage.
Soft Tissue Injuries: Scrapes, Bruises, Cuts, and Lacerations
Pedestrians do not have the protection auto passengers possess of a big metal shell surrounding them in a crash. When they are hit by a car, they are also likely to hit other objects nearby–trees, sidewalks, the street, etc. Pedestrians may get "road rash" from scraping along the pavement or experience any number of other "soft tissue" injuries, including cuts, bruises, tears, sprains, and dislocations. While these may be less "serious" than other injuries, they can lead to significant pain, functional limitations, and even permanent scarring.
Fractures
Many pedestrians struck by cars wind up with bone fractures. Car accidents are likely to cause broken arms, fingers, wrists, legs, and knees. A heavy impact can lead to broken ribs, a cracked skull, or a crushed sternum. Depending on where the pedestrian is hit and how fast the car was going, the fractures can range from minor to extremely severe. In the most extreme circumstances, a car accident can lead to limb amputation.
Wrongful Death
Every year, between 5,000 and 6,000 pedestrians are killed in traffic accidents across the country. That means that every 90 minutes throughout the year, a pedestrian is killed in a crash. These accidents are preventable, and reckless drivers must be held accountable for the devastation they cause.
FIGHT FOR YOUR RIGHT TO RECOVERY AFTER A PHILADELPHIA PEDESTRIAN CRASH
If you or someone you care about has been injured in a pedestrian accident in Pennsylvania, you need the help of an experienced and effective personal injury attorney to get the damages you deserve. Benedum Law founding attorney Christine Benedum has dedicated her career to fighting for accident victims and knows how to get her clients the compensation they deserve from those at fault. Contact a zealous Philadelphia car accident victim attorney at Benedum Law in Chestnut Hill for a free consultation on your case at 215-529-7848 (215-LAWSUIT).