Calculating Settlement Value of a Car Accident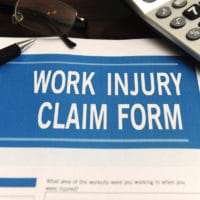 After suffering a personal injury at the hands of a negligent driver, property owner or construction site supervisor, you likely have a valid negligence claim to pursue against the responsible party. If successful, your negotiated settlement or jury verdict will contain compensation for all of your legal damages, such as medical bills, lost wages and pain and suffering. It's a relatively simple matter to calculate the bills and economic losses you have experienced to-date, but what about any future medical care or economic disruption you may experience due to your injury? How are those future damages calculated, and how does one put a dollar value on "noneconomic" damages such as pain and suffering, emotional distress, or loss in quality of life? After an accident in Pennsylvania, a skilled and experienced personal injury lawyer at the Chestnut Hill office of Benedum Law will take on the challenge of calculating your money damages and convincing the insurance company or a jury to award you a full and fair amount. Read below to learn more about the factors that go into calculating a settlement value for a car accident.
Calculating Loss of Earnings and Future Medical Expenses
Your personal injury attorney won't even begin settlement talks with the insurance company until after your doctor says that you are "medically stationary" or have reached a point of maximum medical improvement. At this time, your past and current medical expenses are known, but in some cases, this may not be the end of your treatment. If you suffered a serious or catastrophic injury, you may need ongoing care such as reconstructive surgeries or prosthetic replacements, or your injury may make you prone to certain other conditions or medical complications. These facts can be brought out in doctor reports and medical expert testimony; life care planners can also be brought in as needed to calculate the lifetime costs of a medical injury.
Your injury may have caused you to miss work, and the cost of this lost time can be fairly easily calculated. But if you are unable to return to work at the same level – or even at all – then help from forensic accountants, economists and other experts may be needed to determine the financial impact this injury has on your economic earning potential, based on your education, training, experience, life expectancy and other factors.
Calculating Pain and Suffering in a Car Accident
Perhaps the most difficult task in assessing damages is deciding how to assign a number to intangible losses such as pain and suffering, mental anguish or emotional distress. These "noneconomic damages" are recognized by the courts as legitimate damages deserving of compensation, but they are by their nature subjective and not easily determined through an objective measure.
One method insurance companies use is to apply a "multiplier" to the calculation of damages. First, the medical economic damages (current/past medical bills, estimate of future medical expenses) are totaled up. Then a multiplier is assigned to the case based on the serious nature of the accident or injury. The multiplier is a value typically between 1.5 and 5. This number is then multiplied by the current and future medical expenses to arrive at an amount for pain and suffering.
This multiplier method may provide a starting point for settlement talks, but it does not always accurately reflect how much a claim is worth, especially in a particularly serious or catastrophic accident which has drastically affected the victim. For example, if the case went before a jury, the jurors would likely consider a number of factors such as:
The type of injury and body systems affected

How severe the injury is

How long the injury will take to heal

Whether multiple surgeries or difficult rehabilitation will be required

Whether the injury has caused or will likely cause permanent disability

Any scarring or disfigurement

How the injury affects daily living, employability, family relations, social activities, quality of life, etc.
Insurance companies are aware of how such evidence and testimony may impact a jury. If the insurer is up against an experienced personal injury lawyer with a record of obtaining successful jury verdicts, they are much more likely to negotiate a settlement favorable to the plaintiff rather than risk putting a damage award in a serious injury case in the hands of the jury. The more work that goes into preparing a case and building a strong argument for damages supported by documentation or expert testimony, the more likely the insurance company will recognize the need for a full and fair settlement.
Call Benedum Law after a Pennsylvania Personal Injury Accident
For help getting the compensation you need and deserve after a car accident, or further help in calculating a settlement value for your car accident, contact Benedum Law in Pennsylvania at 215-529-7848 for a free consultation.