Boating Accidents During Philadelphia Winters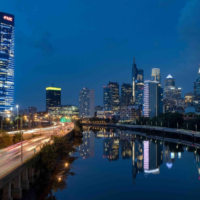 Many Pennsylvania residents associate recreational boating with pleasant summer weather. However, many Pennsylvania residents continue to take their boats out throughout the fall and winter. Hunters, fishermen, and recreational boat owners do not always stop using their boats when the weather turns cold. Boat accidents do not stop during the fall and winter months. When Philadelphia boating accidents happen during winter, the risks of hypothermia and death increase. 
The skilled boating accident attorneys at Benedum Law know what it takes to recover compensation for our clients. Founding attorney Christine Benedum has helped many clients recover compensation for injuries caused by serious boating accidents. If you or a loved one has suffered an injury from a Pennsylvania boating accident, contact Benedum Law today to learn how we can fight for your right to compensation. 
Intoxication is a Leading Cause of Boating Accidents
During the holidays, Pennsylvania residents are more likely to drink an excessive amount of alcohol. Between all of the holiday parties, work functions, and family events, the temptation to drink more than usual remains high. It is easy to imagine a scenario in which someone becomes intoxicated and decides to offer family members a ride or his or her boat. Boat owners and operators may feel more comfortable with family members and underestimate their intoxication. 
Under Pennsylvania law, boating while impaired by alcohol is a crime. Indeed, boating while under the influence (BUI) involves boating while under the influence of a substance that impairs a person's ability to "safely operate or be in actual physical control of the movement of the watercraft." If you have suffered an injury from a boating accident caused by someone's intoxication, you might be entitled to compensation. Boat operators owe their passengers and other boat operators a duty of reasonable care. By operating the boat while intoxicated, they breach their duty of care and may be liable for any injuries caused by their negligence.
Philadelphia Duck Boats Have a Dangerous History
Every year, the winter holiday seasons bring a flood of tourists to Philadelphia. Many Philadelphia tourists who ride Philly's duck boats are unaware of their fatal history. According to the Philadelphia Inquirer, duck boats have a deadly history in Philadelphia. In 2012, an amphibious craft struck a duck boat, resulting in the deaths of two tourists who drowned. The at-fault driver was on his cellphone discussing a family emergency when he struck the duck boat. Five years later, a Philadelphia duck boat driver ran over and killed a pedestrian who was attempting to cross the street. The victim's family negotiated an undisclosed settlement with the duck boat company in 2017. 
In 2010, a barge struck a ride the duck tourist boat in Philadelphia on the Delaware River. Over 37 passengers plunged into the icy water near Penn's landing. The vessel that struck the tourist boat was a Philadelphia-owned barge that was hauling sludge. Other boats attempted to help pick up passengers who fell overboard in the water. A fire broke out on the boat before the accident took place. During the winter months, the average sea temperature is 55 degrees Fahrenheit. Individuals who fall into the water as a result of a boating accident can quickly suffer from hypothermia or drowning. 
Winter Boating Accidents in the Port of Philadelphia 
Duck boats are not the only dangerous water-based tourist attraction at the Port of Philadelphia. Many tourist operations conduct cruises, boat tours, and water sports activities throughout Philadelphia. Several companies operate riverboat tours on the Schuylkill river, as well. During the 2018 holiday season, around 45 million tourists spent $7.6 billion in Philadelphia. With the surplus of tourists and an increase in boating activities in the Port of Philadelphia, the potential for boating accidents increases. Further, the frigid waters around the Port make increase the risk of suffering a severe injury while boating. Exposure to cold water can cause the following types of injuries:
Hyperventilation

Heart rate changes

Loss of mobility

Unconsciousness

Drowning

Death
Fires on Tourist Boats can Cause Serious Injuries
Pennsylvania boating accidents are not limited to collisions. Boating fires can also cause serious injuries and even death. Tourists who enjoy Port of Philadelphia cruises and Schuylkill river expect a safe return. Indeed, commercial boat operators owe their paying guests a high duty of care while operating their boats. A fire or explosion can happen on almost all types of commercial boats and ships. Tourists and crew members who suffer injuries on boat fires or explosions may be entitled to compensation. 
Common Injuries Caused in Winter Boating Accidents
Winter boating accidents can cause many different injuries, depending on the circumstances of the boating accident. The frigid Pennsylvania waters can contribute to the severity of injuries when the force of the accident caused passengers to fall off the boat into the water. The following injuries are common in Pennsylvania boating accidents:
Head injuries

Broken bones

Cuts

Bruises

Scrapes

Drowning or near-drowning

Traumatic brain injuries

Burns in the case of explosions on boats

Injuries caused by slipping and falling while on a boat
Succeeding in a Boating Accident Personal Injury Claim
There are a number of ways to prove that a boat operator's negligence caused a victim's injuries. Commercial boat operators are required to meet stringent safety standards. When boat operators fail to provide enough life preservers, or fail to make the life preservers easy to access, they may be liable for the victim's injuries. Falling into the water without a life preserver during the cold winter months can be particularly dangerous and cause additional injuries. In order to succeed, an injured person must prove that the defendant's negligent, reckless, or intentional actions caused their bodily injuries. 
Our Boating Accident Law Firm can Help
At Benedum Law, we thoroughly investigate our client's cases. After investigating the facts and interviewing witnesses, we determine who is at fault for our client's injuries. Contact our Pennsylvania boating accident law firm today to schedule your initial consultation and learn how we can help you.