Benedum Law Celebrates First Anniversary Serving Clients in Philadelphia, Chestnut Hill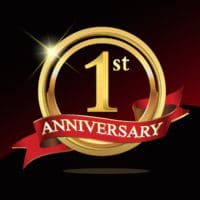 Chestnut Hill law firm celebrates its first year serving the greater Philadelphia community in personal injury law
Benedum Law is celebrating its first anniversary as a Chestnut Hill law firm serving clients throughout greater Philadelphia in neighborhood communities like Germantown, Mount Airy, Wyndmoor, Flourtown and others. The firm practices in the area of personal injury law, helping accident victims recover compensation after being hurt in an automobile accident, slip and fall, construction accident or other injury caused by the negligence of another. The firm also takes on cases when individual or company negligence has caused a wrongful death, leaving grieving family members in need.
Firm founder and principal attorney Christine G. Benedum opened the doors to Benedum Law after years representing personal injury plaintiffs and defendants in several Philadelphia law firms. In starting her own firm, Ms. Benedum sought to deliver a more personal approach to her clients, with the twin goals of increasing customer satisfaction and achieving excellent results. Reflecting on her firm's first year in practice, Ms. Benedum remarked, "Opening Benedum Law, building relationships with clients, and earning community support has been one of the most satisfying and rewarding experiences of my life.  In one year, the firm has had the privilege of representing clients throughout the greater Philadelphia region including Philadelphia, Montgomery, Bucks, and Lancaster Counties."
Simultaneous to opening its doors, the firm also launched a new website at www.benedumlaw.com. This website continues its mission to inform and educate the people of Chestnut Hill and greater Philadelphia in the many areas of personal injury law, from boating accidents, dog bites and injuries on gym equipment at school to the most serious and catastrophic injuries or death. A special feature of the website is a monthly blog commenting on traffic and workplace safety in Philadelphia, legal developments in personal injury law in Pennsylvania, and general information on issues such as calculating damages in a personal injury case or what to do after a car accident.
Benedum Law offers a free consultation for new and prospective clients. Cases are taken on a contingency fee basis, where a fee is only charged if the firm is successful in obtaining a recovery. Attorney Christine Benedum has recovered over 20 million dollars for her clients to-date. The Chestnut Hill law office of Benedum Law can be reached through its website or by calling 215-LAWSUIT (215-529-7848).